Love So True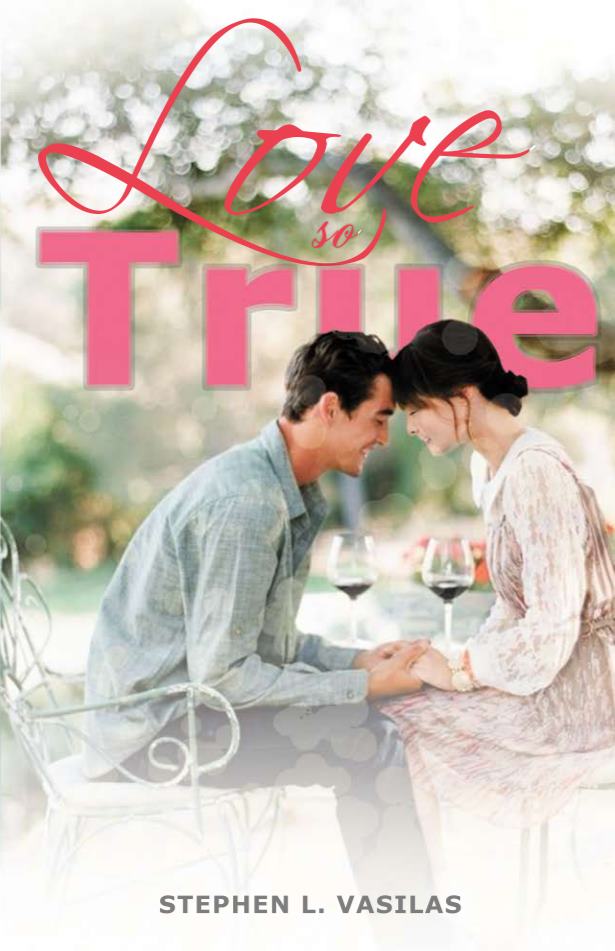 Xavier Chase came from a broken home, he saw his mother die, then his father left him at an orphanage. He grew up a poor man, the only salvation he had was his knowledge of electronics. He could build or fix just about anything in that field. His dream was to establish one of the world's most advanced electronics companies. Then he met Leta Porter, daughter of billionaire, Alexander Porter. His heart went out to her, and the two fell in love; however, she was slated to marry a man she did not love, Logan Hays.
PROLOGUE
"They say LOVE SO TRUE is a rare thing and only happens once in a million years or so. Oh, we all fall in love, but can one say that love is LOVE SO TRUE. I never knew love, never had the opportunity to love until Leta Porter came into my life, she changed everything."
"Leta Porter again?"
The time is now, the location is known as Triangle City, USA which sits at the base of the Copper Cliffs, known for the color of the ore found there. Above the cliffs was the Redstone forest. It was a beautiful, luscious forest with giant trees and an abundance of wildlife. At times one could hear the falls and rapids which run through the middle of the forest. The forest ad been declared a national park, meaning it would never be touched by the progress of mankind and its beauty could be enjoyed throughout time.
Triangle City was a large modern metropolis of a million citizens (give or take), and had become the center hub for modern technology. It was constantly busy, much like any other major city in the United States. With its tall buildings and unique architecture, it had become a place where tourists could come and be entertained in its many hotels and gambling casinos.
Chase Industries was one of the major technology companies based in Triangle City. It was a large company that was well known for its video gaming technology. Since the company had come on line it had won the hearts of millions of Chase Industries' fanatics. This was the first annual open house and the fans had proven their loyalty by showing up en masse. This proved to the higher ups of the company this day was proving to be very successful and have begun planning for future events.
Chase Industries is made up into several divisions. CHASE VIDEO which made the video games and CHASE TECH which took care of all the normal technology such as computers and other related items, and finally CHASE WAP, which is the weapons development and design section.
The founder and CEO of Chase Industries was 28 year old Xavier Chase, who had been voted by a popular female magazine as the sexiest man alive; and, no wonder, from the way women looked at him they wanted to bare his children. But there was only one female that had locked up his heart and soul. Due to many years of martial arts training, he had developed a well-built frame. For the open house, he was dressed in a casual suit that consisted of black loafers, black slacks, a sky blue shirt and black blazer. He had tanned skin, blue eyes and black hair and bore a slight five o'clock shadow. As he stood off to the side in the lobby he was being interviewed by a magazine. Standing with him was his chief of security, Jay Cooper. Jay was a handsome man in his own right, and his many years of military service had given him a rugged look. He wore the standard black security uniform of Chase Industries, made up of combat boots, and BDU (battle dress uniform.) It had all the accoutrements to show who and what he was. Even though there was a lot of activity going on here, and the lobby was jammed with people, Jay knew exactly what everyone was doing.
The lobby was a huge open area and the floors and columns were made of marble that had been polished to a reflective finished state. The triple set of elevators was to the left of the main entrance. In front of the entrance was a waiting area and glass enclosed cafeteria. To the right of the cafeteria was the security office and next to that the reception desk and restrooms. To the left of the cafeteria was the staircase and handicapped ramp that leads to the auditorium level. The waiting area in front of the cafeteria had been cleared for the day to make room for tables and display cases.
"This is Kevin Dexter of WWTV Channel 35. I am here at Chase Industries for their first annual open house. The public is going to be able to take a tour of the company and meet the people behind the gaming and other technological advances. You will also be able to meet and talk with Mr. Xavier Chase, himself, and his friend and partner, Mr. Billy Kim, the Operations Manager. They have costumed actors from various video games walking around for your kids to meet, and merchandise ranging from hats and T-shirts to games and gaming systems are also available. They will be raffleing off tickets for several different packages containing some of these fabulous items. I have one here that includes a Chase Industries hat, T-shirt, and a video game. All of the proceeds from today's event will go to charity." Kevin was handed a note, and his right eye brow went up as he read it. "I was just handed this note, it states that Chase Industries, in the next few months, will be releasing a new game called Android Massacre. It also states here that the CGI work will be the top-of-the-line that this company has to offer and I don't know about you guys, but I am big fan of Chase Industries, so I cannot wait for this game to come out. – That wraps things up right now. I'm going to enjoy the rest of the day and buy some of this great memorabilia before it is gone. This is Kevin Dexter of WWTV Channel 35. Now back to the station."
As Xavier was talking to the reporter, he thought he spotted someone familiar . . . . a female that was proceeding from the cafeteria to the elevators. She looked like his high school sweetheart that he hadn't seen for three years. Xavier excused himself and ran after the woman who had just disappeared behind the elevator doors. Xavier slammed both of his fists against the doors with frustration. Jay came up behind him and put a friendly hand on his shoulder. Xavier glanced at him.
"Leta Porter again?" Jay asked, already knowing the answer.
Xavier nodded his head. "I'm going crazy Jay – perhaps Billy was right."
"I think you need to get some rest." Jay said as he hit the button that summoned the elevator. Once the doors opened the two stepped inside.
A man was running down a long corridor. He appeared to be running for his life. The corridor was dimly lit and in ruins. He had to dodge and climb over objects as he returned fire in the direction that he had come. He reached a gap in the corridor and before he was able to leap the gap, there was an explosion that sent him flying through the air.
As the words came up on the screen over the elevators, identifying the footage just shown as being from the new game Android Massacre, an actor looking just like the man in the footage was signing autographs as a few androids walked about.